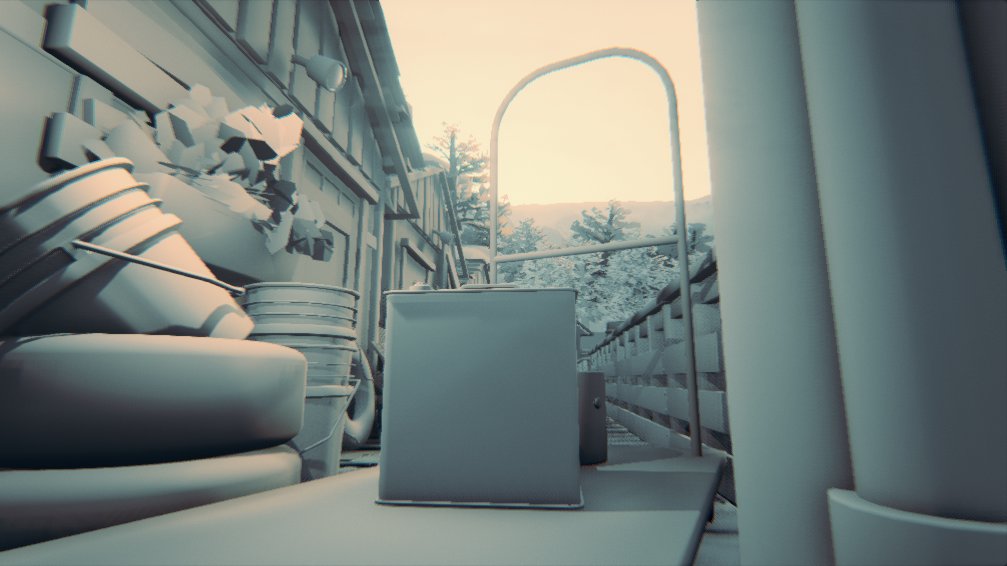 Lighting only view. Geo is fairly simplistic.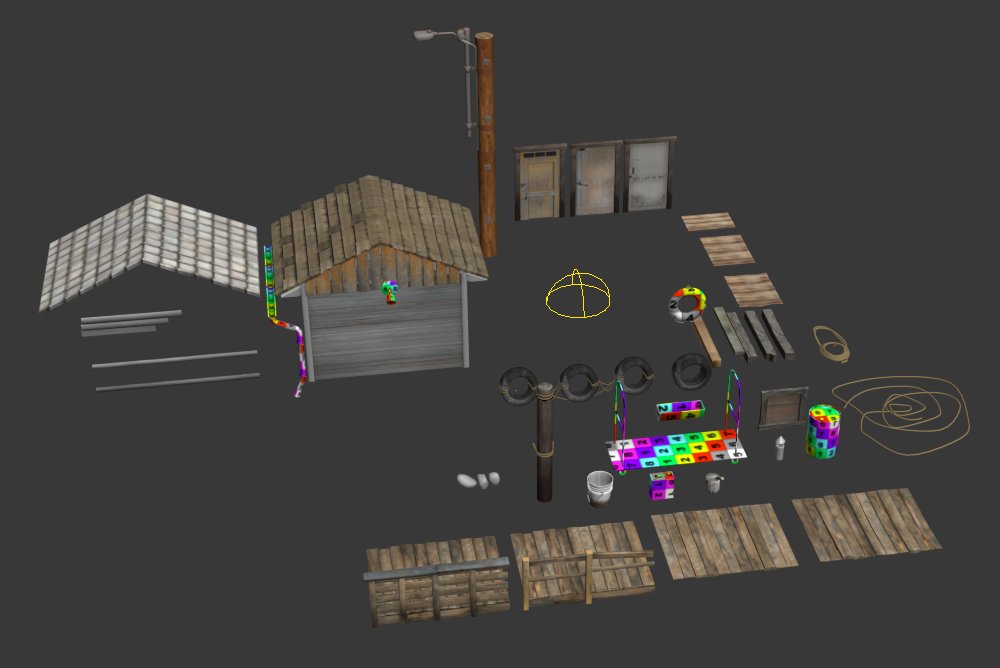 All assets used to create the scene.
Inspired by playing Watch Dogs, walking around the bay in Pawnee. So a bit of fan art, in a way.
All in all, a simple scene with very simple modeling to focus on what I love to develop: textures, lighting, and mood. But mostly textures.
UE4, 3DS Max, and some post in Photoshop.